This wiki is outdated and is no longer maintained,
Find the Christmas Festivities Mod 2 here

This mod adds blocks, mobs, features, even entire dimensions! You can hang ornaments, build snow globes, fight candy creepers in the Kringle, and more. As of version 1.5.2 this mod has 46 items and 26 blocks (not including colors).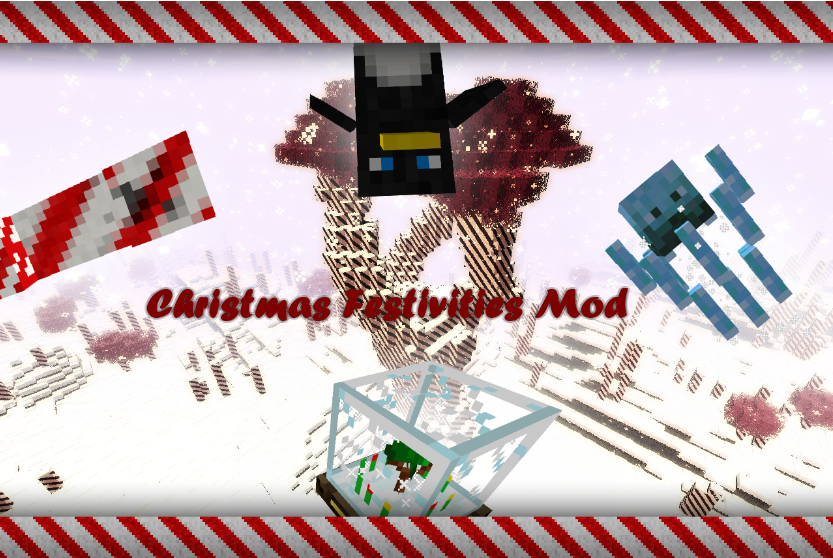 Snow globes send you to the Kringle, a Christmas themed world filled with candy trees, candy creepers, and lots of snow!
The Kringle is also a great place to play survival, with new ores, tools, game play mechanics, and so much more!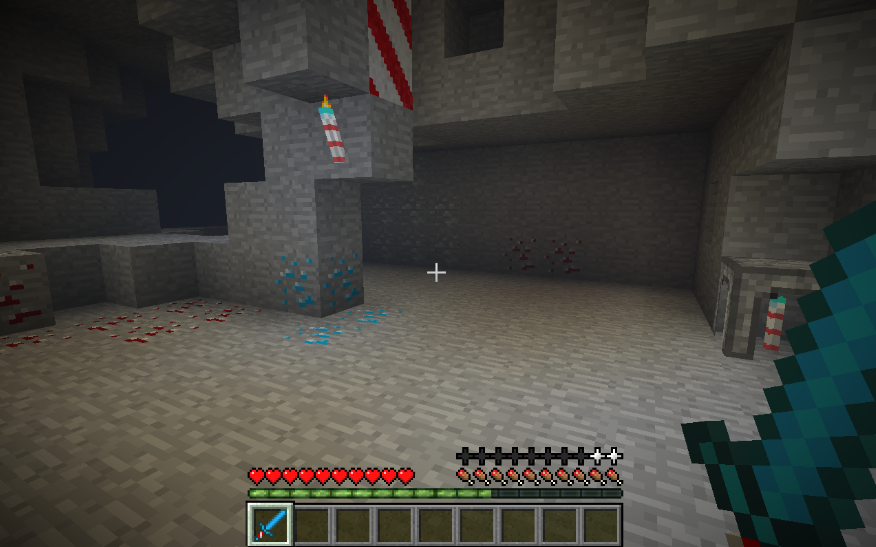 The mod re-codes the game to make the overworld festive and wintery as well. Villagers decorate their houses and child villagers throw snowballs. Mint plants can be used to make candy using the candy table and ice blocks can be gathered with an ice drill in order to make ice bricks. Christmas lights can be hung up and powered using a light plug and a redstone signal.
New versions are released between once-a-day and twice a week until Christmas so future releases will include much more!